Director
---
Cory Inman, PhD., Director, Assistant Professor
---
Cory Inman is the director of the Immersive Neuromodulation and Neuroimaging Laboratory in the Psychology department at the University of Utah. He received his BA in Psychology from Georgia State University and his PhD from Emory University. He completed his first postdoctoral fellowship in the Neurosurgery department at Emory University and a second postdoctoral fellowship at UCLA. He has broad interests in helping to establish approaches that push our understanding of emotion and memory from the laboratory into the wild, real world. Outside of the lab he spends his time playing guitar, playing basketball, and exploring as many outdoor adventures as possible including white water rafting, snowboarding, hiking, and climbing.
Post-Doctoral Fellow
---
Krista Wahlstrom
---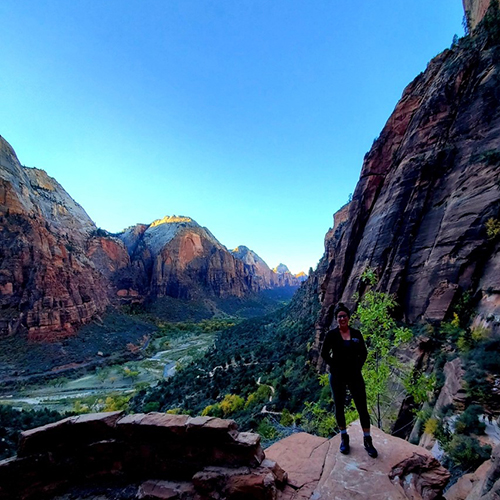 Krista Wahlstrom is a Postdoctoral Research Associate in the INMAN laboratory at The University of Utah. She received a BA in Biology and Psychology from Luther College in Decorah, Iowa and a PhD in Psychology from The University of Iowa. In her doctoral research, she studied the amygdala's role in modulating memory consolidation. More specifically, she used optogenetics to examine the role of various amygdala projections in the consolidation of hippocampal-dependent vs. striatum-dependent learning in rats. In her current postdoctoral work, Krista is interested in how the amygdala modulates memory consolidation in the human brain and the mechanisms by which electrical stimulation of the amygdala differentially enhances memory for objects and scenes. Outside of the lab, Krista loves to go hiking, play the piano, scuba dive, play soccer, and sing in a local community choir.

Graduate Students
---
Undergraduate Students
---
Justin Michael Campbell
---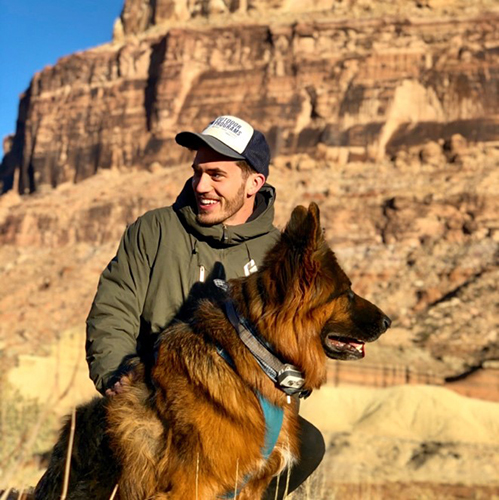 Justin Michael Campbell is an MD-PhD student at the University of Utah School of Medicine. He received a BS in Philosophy and a BS in Psychology from Utah State University. Prior to medical school, Justin worked at the Center for Consciousness Science at the University of Michigan Medical School. While there, he used tools like fMRI and deep learning to determine whether comatose patients were covertly conscious. Justin is currently pursuing a PhD in Neuroscience at the University of Utah and plans to investigate how neuromodulation changes the dynamics and connectivity of the brain. When not in the lab, Justin loves to go mountain biking, rock climbing, backcountry skiing, and hiking in the mountains with his German Shepherd.
Martina Krisztina Hollearn
---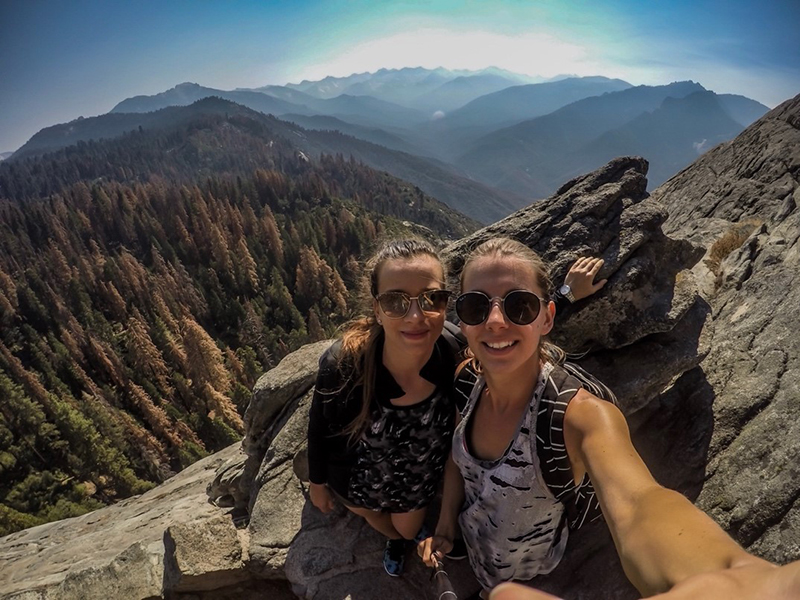 Martina Krisztina Hollearn is a first-year PhD student in the INMAN lab. She was born and raised in Hungary, then moved to the California and got her BA in Psychology from California State University, Long Beach. After graduating, she was a junior research specialist in the Translational Neuroscience Laboratory at University of California, Irvine lead by Dr. Michael Yassa. There she was a project coordinator and was involved with several studies involving neuropsychological, PET, and MRI methods. Some projects she worked about memory, aging, and Alzheimer's Disease, Down Syndrome, and resiliency in adults over 90 years old. In graduate school, Martina is interested in investigating how amygdala stimulation enhances memory precision and how long does this effect lasts. Additionally, she is involved in real-world navigation project with drug-resistant epilepsy patients with implanted RNS systems that, in part, aims at investigating the neurophysiological signatures of event boundaries. Outside of the lab, Martina engages in painting, DJing, learning piano, hiking, skiing, reading fiction thrillers to her cat, and experimenting with new recipes. As a multilingual person, one of Martina's passions is to be an efficient science translator between Hungarian and English and polishing her skills in Spanish and German.
Emily Woolsey
---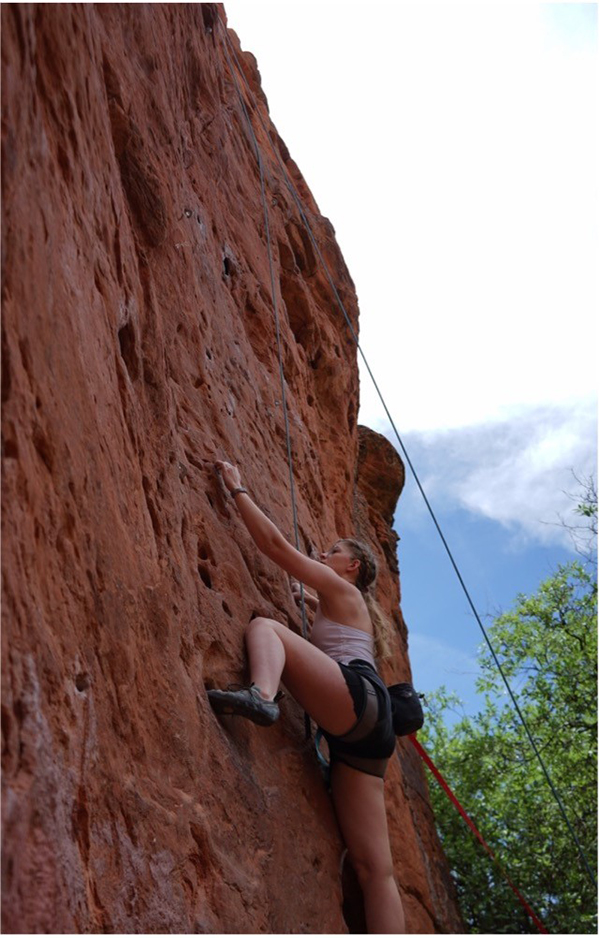 Emily Woolsey is a fourth-year undergraduate student with plans to continue her education in medical school. She is currently working towards a degree in psychology with a minor in chemistry. During her schooling she has worked with the University of Utah's Pediatric Neurology department helping with research on inherited neuromuscular disorders. These studies primarily consist of observational studies to determine disease progression as well as drug studies looking to make treatments like gene therapy widely available. Emily is also working as an EMT with Unified fire authority to further her understanding of patient interactions. While not in lab Emily likes to be outdoors rock climbing, sailing, and scuba diving. She also enjoys designing and sewing clothes.
Wyatt Wilson
---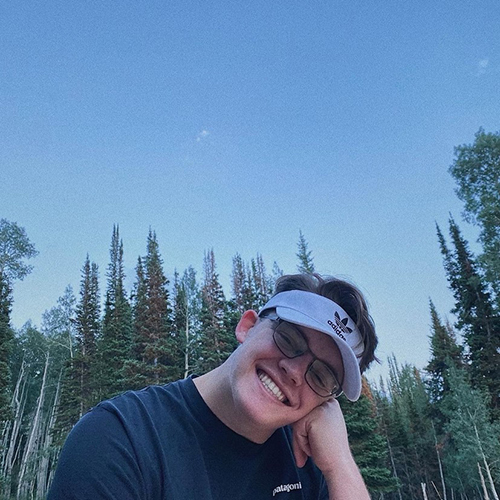 Wyatt Wilson is an undergraduate research assistant at the University of Utah. He is currently pursuing a bachelor's degree of Science in Biology and Psychology, with an Honors distinction in Psychology. This is his first lab experience, and he is very excited to get in the lab and contribute to the super interesting research being done here. His research interests mainly revolve around memory and neural interventions to enhance declarative memory, as well as how the brain itself is impacted by electrical stimulation. He currently works at the University of Utah Rehabilitation hospital with patients that have suffered from traumatic brain injuries and strokes and hopes to continue his work through medical school. When not in the lab, Wyatt loves to be outdoors, whether that be skiing or hammocking. He also enjoys reading and watching movies whenever he can.
Carson Miller
---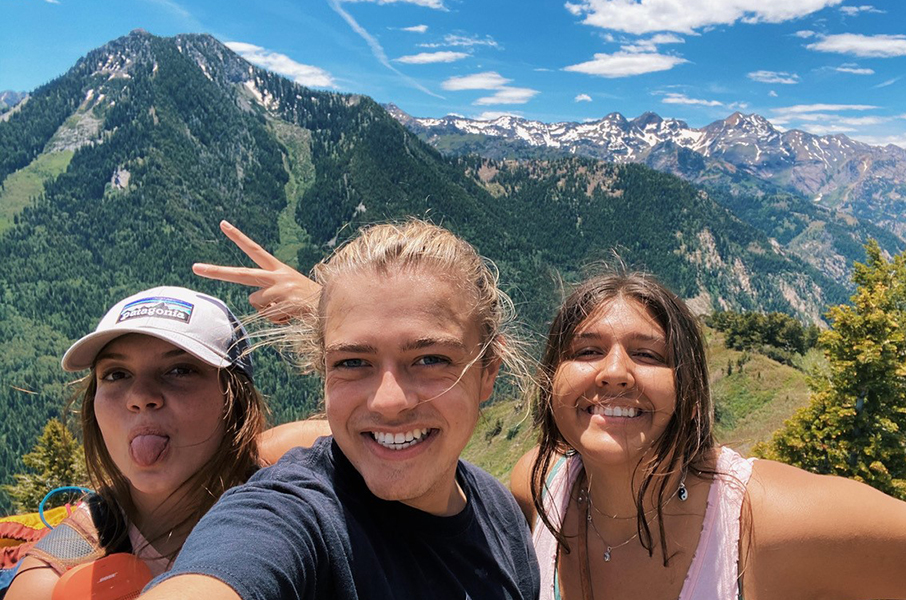 Carson Miller is an undergraduate student at the University of Utah and a research assistant in the INMAN lab. He is currently in his fourth year of a Bachelor of Science Degree in Psychology and Mathematics with an emphasis in Statistics, accompanied by a minor in both Biomedical Engineering and Chemistry. In his previous lab, Carson researched the underlying mechanisms of Peyronie's Disease with the goal of developing more targeted, effective treatment therapies. Specifically, he examined the effects of the NELL-1 growth factor on fibrotic tissue deposition by studying mice deficient in NELL-1. Carson plans to continue his education and research experience in graduate school, with hopes of becoming a Psychology research professor. Outside of the lab, Carson loves to paint, draw, hike, attend museums, read books, and participate in a local chalk art festival every summer.